Herbs-Treat and Taste is about herbs and spices and their uses in medicine and cookery.We give recipes and information which enable people to have a healthier diet which can prevent certain illnesses and alleviate symptoms such as a cough, sore throat etc.There is information on different herbs,their history ,what other people think or thought about them and what we think. IMPORTANT DISCLAIMER: We have nothing to do with any site which offers vitamin or dietary supplements!
Wednesday, 16 June 2010
Herbs- Treat and Taste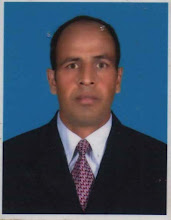 I'm a traveller,who has spent a lot of time in Europe,but at the moment I'm back in my native land.I need to relax before starting on my travels again.
 What Is Tukh malanga? Basil Seeds Health Benefits And Uses! Tukh malanga called in Pakistan and India also known as basil seeds (Ocimum bas...
MEETHAY, PERSIAN LIME VARIETY, CITRUS LATIFOLIA In Urdu this fruit is called meethay , but this is a misnomer as meethay means sweet and t...

CHONG, CARALLUMA FIMBRIATA Chong or perhaps chonga is used as a vegetable where we are in Pakistan, although it is not well known in other ...